Nina Lynn--Your personal lifestyle / Menopause coach
MS Holistic Nutrition, C.F.S.P. Empowerment, Wellness
Nina's coaching style is compassionate while always bottom-line. It's not about deprivation, but healthy satisfaction. Nina's goal is to guide you through peri-menopause and menopause with the tools to empower you to live a life of radiant health. We all have the potential for health and vitality; helping you realize yours is Nina's mission.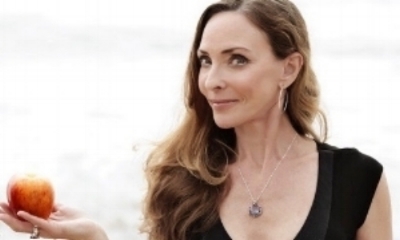 Rediscover your
Vitality and Radiance
Zen of Menopause 3 month Program includes:
Areas of Focus
NUTRITION - Developing an eating plan based on your specific metabolic needs is the most effective way to guide you back to health and balance.
STRESS REDUCTION - Stress reduction techniques, energy balancing, and simple adjustments to your bedroom, can help you get the rest and recovery you need.
MOVEMENT - An effective exercise program appropriate for your level of fitness, systemic health and current stress load, while meeting your specific goals.
EMOTIONAL CLEARING - Releasing emotional blocks that may be holding you back from reaching your goals.
FOOD AND SPIRIT - An eating and lifestyle protocol designed to allow the full spectrum of your being to work in harmony, which leads to balance and wellness.
Approach
ASSESSMENT - Listening to YOU, hearing your story to get a clear picture of your wellness goals, as well as your current metabolic and overall health.
EDUCATION - Learning healthy vs unhealthy food and lifestyle choices and the "why" of better choices for you.
DAILY CONTACT - Think of me as the "good angel" on your shoulder, providing support and motivation. (a short 5 min. check in/pep talk)
DAILY ACCOUNTABILITY FORM - Short daily form to record your sleep, meals and activities.
WEEKLY ACTION PLAN - 1-3 actions for you to implement for the week, adjusting each week to meet your needs.
TWICE A MONTH FACE TO FACE, OR FACE TO SKYPE - to discuss challenges and successes.